Event Time
Sunday, July 2 - Saturday, July 8
9:00 am - 6:00 pm
Type of Event:
Emotional Detox through Tantric – Tao Bodywork – July 2 – 8, 2017
Event Time: 9:00 am – 6:00 pm Sunday – Friday / 9:00 am – 1:00 pm Saturday
Practice from: 8:00pm – 10:00pm Sunday – Friday
Daily Schedule: Download
Awaken yourself and learn to heal others through Emotional and Physical Detox through Tantric – Tao bodywork with Mal Weeraratne. This unique group retreat exploring Tantric – Tao bodywork for emotional wellbeing. Ideal for couples and individuals, the week-long training, mantras, breath work and tantric rituals to help unblock stuck emotions and enhance relationships, in the beautiful, relaxing environment of Tao Gardens. No previous experience of bodywork is required.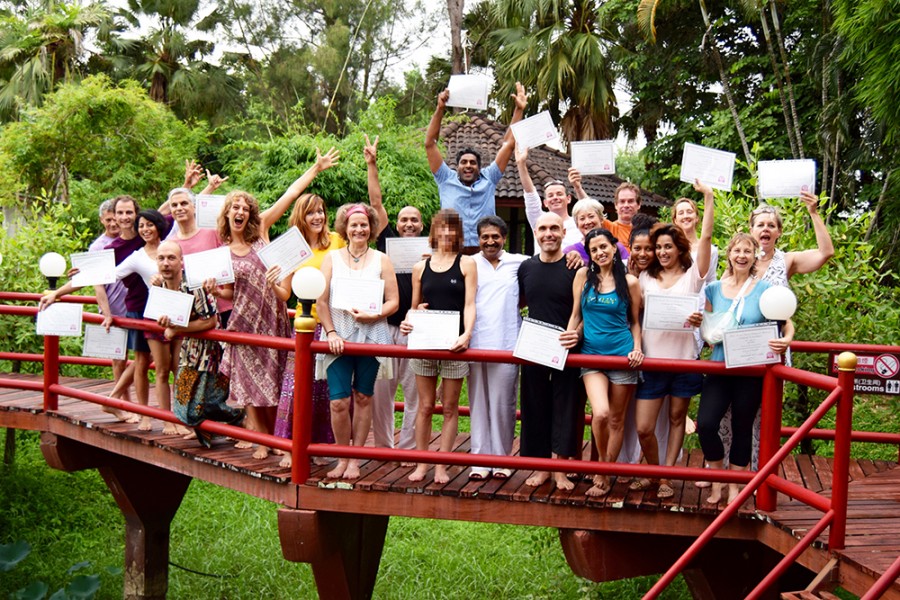 Course leader, Mal Weeraratne, is a certified Tantra Educator and founder of Tantric Journey School of Healing and Awakening in the UK. Mal is a British pioneer of Emotional release through bodywork, with over 20 years of experience, treating over 3000 clients from all walks of life from the UK, USA, Europe and Asia. He works and teach in London and comes to Tao Gardens every July and December to offer Healing and share knowledge. Mal was born in Sri-Lanka, with an Eastern upbringing and a Buddhist Philosophy. He was educated in London and holds a BSc (Hon) degree in Bio Physical Science, DMS, MBA, CTE.
Mal has studies with both Charles Muir (Tantra) and Mantak Chia (Tao).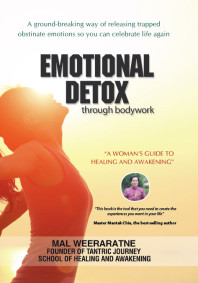 Emotional Detox through bodywork
Emotional Detox through bodywork helps women harness sexual energy and rejuvenate and improve physiological, emotional, psychological, and spiritual health.
Order NOW! please click here
Who can learn?
This course is for couples and individuals (over 18 years) and practitioners who wishes to learn how to release both physical and emotional toxins from the body. Previous massage experience is not compulsory.
Benefits:
Most illnesses, stresses and dysfunctions stem from high level of toxicity making an acidic environment in the body. Toxins are made from both physical and emotional toxins. Physical toxins accumulate due to what we eat, drink, breath and life style. Emotional toxins are made of past trauma and negative stagnant emotions in the body cellular memory.
We are all born with the ability to heal ourselves and heal others, just like birds know how to build their nest. What's stopping us, is our own limitations as a result of past trauma, negative emotions and thoughts, strict upbringing, religious and cultural belief systems.
Once we learn how to remove these negativity, we can activate our own self-healing mechanism to be awaken and be open to heal.
You can start from wherever you are and go on the Tantric Journey as far as you feel comfortable, to enhance your own love, intimacy and sexuality, to find a new relationship or to enhance your existing relationship, to live in abundance and be creative, be healthy, happy and joyful.
You will gain knowledge, skills and practice under supervision in a safe, sacred, tranquil healing environment at Tao Gardens. Successful participants who wishes to pursue as a career, will be certified and listed in Tantric Journey Website, where you could get paid clients.
You don't have to wait till you get ill, dysfunctional or with a broken relationship. Start learning now as prevention is better than cure.
Life is too short to live any other way…
What will I learn?
Course begins with clothes on Bodywork as follows.
Workshop will introduce following modalities
Yoga, Dance, Mantras (sounds) and Breath work
Tantric Rituals to connect, to open the hearts and to establish Trust
Deep Healing Tantric – Bodywork incorporating following modalities

Chi Nei Tsang (Internal Organ Massage)
Life Pulse Massage (Activating the pulse of Life in the body)
Karsai Nei Tsang (Genital Organ Detox)
Prostate (Sacred spot) Massage for both Men and Women
Theory behind Emotions, trauma and body armouring

How to de-armour by releasing emotions with Bodywork, breath, sounds and body movement
Theory behind opening 7 Chakras and Activating Endocrine system
Anatomy of Male and Female sexual organs
Yoni (Female Prostate) massage & Male Prostate massage
Function of Amrita (Female Ejaculations) and its benefits
Male Ejaculatory control and its benefits
Multi orgasmic response (MORE)
Introduction into:
Working within the Law
Health and safety and hygiene
Client consultation
Trauma Transference
Empathy
Client care
Self-care
Features of the Training:
Understanding the Theory, Philosophy and Psychology behind Tantric Journey
Learn to accept new knowledge by receiving a series of treatments and experiencing the process to unblock and open up your own energy channels
Learn to implement new skills by performing a series of treatments and learning to overcome challenges
Learn about health & safety and hygiene, working within the law, client care and self-care, products to use, how to deal with trauma transference and client consultation
Learn Tantric and Tao body treatment techniques to help release body armouring in the whole body, including sexual organs
Do I get a certificate?
After completion of the course you will be presented with an attendance Certificate, stating what you have learnt.
Once you successfully submit 20 case studies and attend practical examinations you will be certified as a Tantric Journey Educator (CTJE), and will be listed in Tantric Journey Website, where you could get paid clients and gain more experience with an offer of further studies with Mal and Master Mantak Chia
Do I get Insurance? Yes
Mal's assistant Kate click here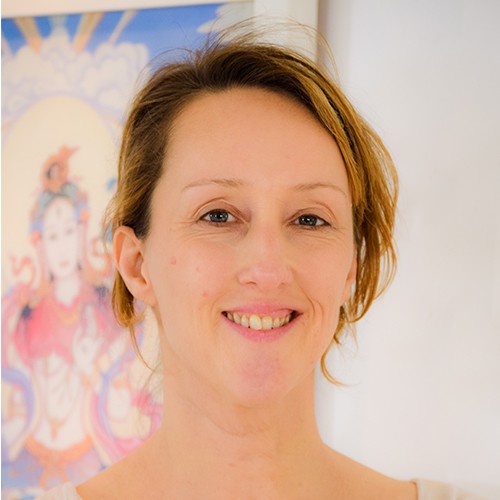 Course fee: THB 25,000 per person (Does not include accommodation)
Private Sessions with Mal (only with prior booking at Pakua Clinic at Tao Gardens): THB 12,000 (3 hours)
Contact: retreatreservation@tao-garden.com
For more information contact Tantric Journey School of Healing and Awakening
Website: www.tantricjourney.com
E-mail: tantricjourney@aol.com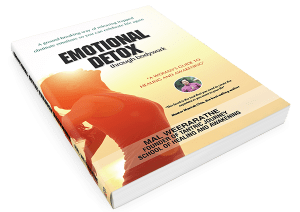 Why I go to Tao Gardens to host this Retreat / Training?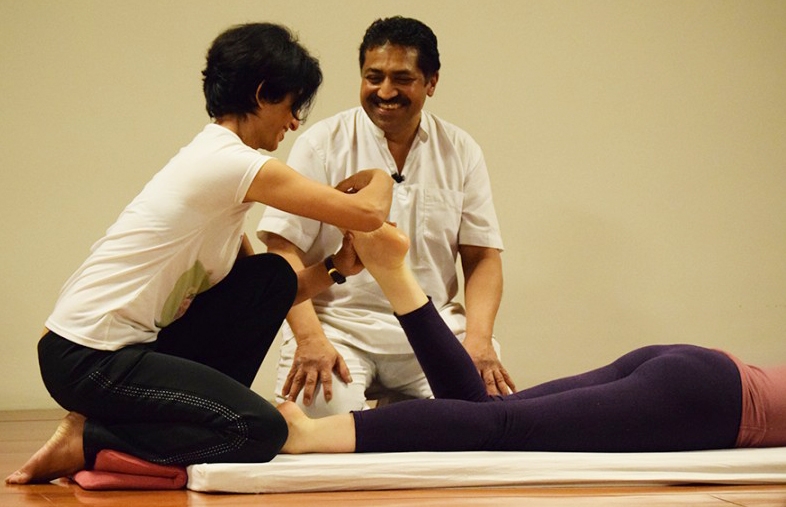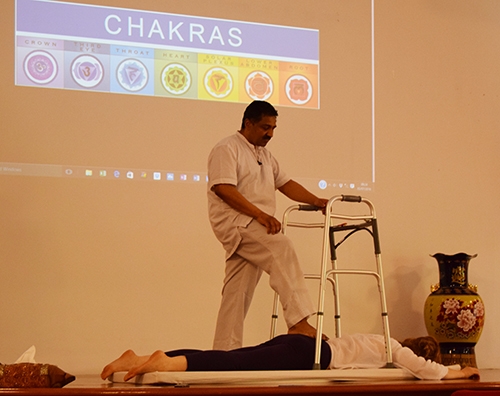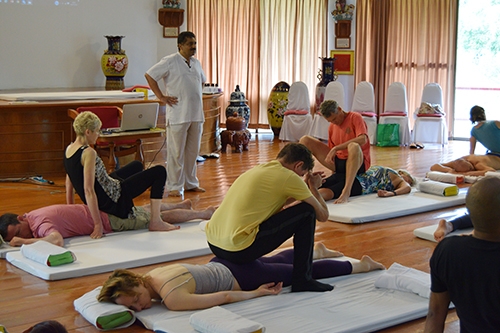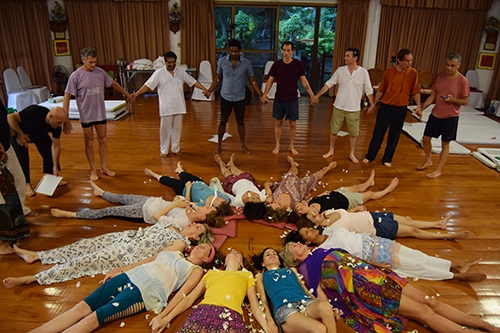 Course fee: THB 25,000 per person (Does not include accommodation)
6 Nights in Thai Baht

Natural Simple Room
Shared

THB 16,200

$476 USD

€426

Single

THB 22,200

$653 USD

€584

Natural Standard Room
Shared

THB 17,400

$512 USD

€458

Single

THB 24,000

$706 USD

€632

Natural Superior Room
Shared

THB 18,600

$547 USD

€489

Single

THB 25,800

$759 USD

€679

Natural Deluxe Room
Shared

THB 22,800

$671 USD

€600

Single

THB 31,800

$935 USD

€837
Retreat participants are requested to make a minimum deposit of $320 USD per person upon booking accommodations.

Rate in Thai Baht / person / night. All rates are subject to change without notice.**
Room include:
Three healthy buffet style meals prepared by an experienced chef following the Tao Five Element Diet
Morning Internal Chi Kung Exercise **
Evening Tao Yin Practice (Chinese Yoga) and Six Healing Sounds Meditation **
Complimentary air conditioning provided in Superior, Deluxe rooms
Internet access
Salt-water Swimming pool, herbal sauna steam room, fitness center, tennis, badminton, and basketball courts, ping-pong, jogging path, and home entertainment center
Rates include all applicable taxes and service charges
Exclusive:
• The transportation, find our Limousine Service by click here.
• For Simple Room and Standard Room, there is an additional charge of THB 200 /day for air conditioning.
Cancellation Policy: Deposit Policy: 
Reservation may not be cancelled. Full payment will be forfeited.
Deposit Policy: 
A deposit of THB 20,000 will be charged to your credit card, Paypal or Bank transfer at the time of reservation.
Guarantee Policy:
Reservation must be guaranteed with one of these cards: MasterCard, Visa, American Express
For non-resident guest must be pay for entrance fee THB 1,420 / day / person
Benefit: Morning Chi Kung Exercise, Evening Tao Yin & Healing Sounds, Internet Access, Salt Water Swimming Pool (Extra Towels THB 40 each), Herbal Sauna Steam, Fitness Center, Tennis, Badminton, Ping Pong & Basketball Courts, Jogging Path & Home Entertainment Center
* Rates subject to change without notice.
** Available from Monday – Saturday